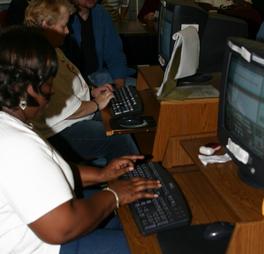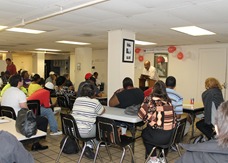 At CFI, our role is to open the window of opportunity for recovery for individuals with mental illnesses. We support progress in all aspects of life: work, education, living skills, health and relationship building.
We also promote personal choice and accomplishment of goals, valuing the role of peers, families, and professionals in partnership on the road to recovery.
​.

Randi Engel Schnell, Attorney, Bondurant, Mixson & Elmore
Julie A. Segal, M.D., F.A.A.P., Pediatrician North Point Pediatrics

Lei Ellingson, 

The Carter Center Mental Health Program 
Carole Galanty, Community Advocate
Allison Hill, Peachtree Psychological Associates
Willa Presmanes, MTM Services
Sherry Jenkins Tucker, Vice Chair, Georgia Mental Health Consumer Network
Community Friendship, Inc's (CFI) Board of Directors is responsible for the organization's mission and for providing overall leadership and strategic direction. They set policy and ensure that Community Friendship, Inc had adequate resources to carry out its mission. As a group of volunteers and as representatives of the community, they are charged with upholding the public interest of those served by CFI.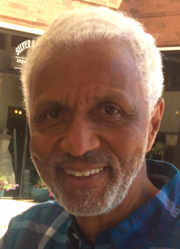 Regina Cannon, Corporation for Supportive Housing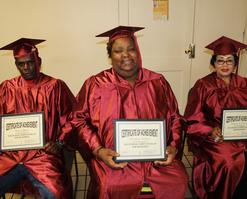 Some cases of mental illness are long-term, severe and persistent…the quality of life for such individuals can be improved by their focusing on their recovery and well-being and by access to services
By ensuring access to the treatment and recovery supports that are proven effective, recovery is accelerated and the further harm related to the course of illness is minimized.

​
​

The World Health Organization has reported that four of the 10 leading causes of disability in the US and other developed countries are mental disorders.
Richard P. Shuey Esq., Attorney, Law Office of Richard P. Shuey
Christine N. Schneider, Esq., Bryan Cave LLP
​
Susan Culpepper, Fund Development Consultant
Marion D. Fern, R.N., Retired
Board Of Directors - Members

Bill Warren, Board Treasurer, Pricewaterhouse Coopers
​​

Mckenzie Clark, MSN Student-Emory School of Nursing
Eve Byrd, Emory School of Nursing
Robin Ratliff, Board Secretary, Federal Reserve Bank of Atlanta
Anno Hardage, Girls Incorporated of Greater Atlanta
​
Donna Williams Lewis, Retired Assistant Bureau Chief, The Atlanta Journal/Constitution DeKalb/Rockdale
Weslee Knapp, Keller Knapp Real Estate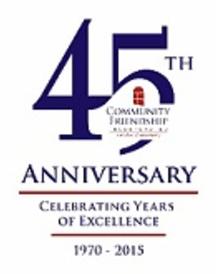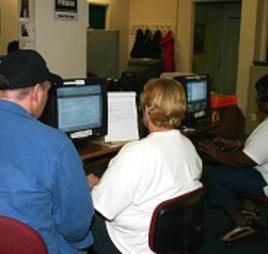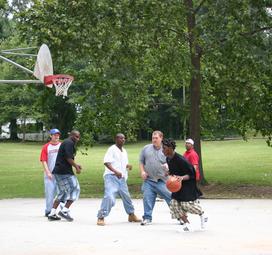 Facts About Mental Illness
James M. Ney, Esq., Retired, Attorney Holt, Ney, Zatcoff, Wasserman
Robert W. Ethridge, Ph.D., C.C.A., Retired, VP of Equal Employment Programs and Disability Services Emory University
Jennifer Katze Campbell, Esq.,

Attorney,

Coca Cola Company



Jim Maddox, Retired Atlanta City Council - Council District II
Frank S. Alexander, Esq., Attorney & Law Professor, Emory University School of Law
​Keith Wood PH.D, Board Chair, Emory University, School of Medicine Grady Psychiatric Services
Board Of Directors - Officers

​

The Community Friendship, Inc. (CFI) Advisory Board is a select group of people who provide an independent source of information, advice and support for the Board of Directors regarding strategic issues and/or risks confronting the organization. The Advisory Board encourages the development of a governance framework that enables growth and creates a potential source of members for the Board of Directors.
Facts About Mental Illness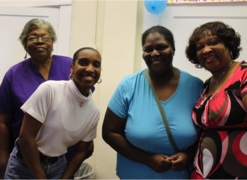 Jay J. Levin, Esq., Bryan Cave LLP
John J. Gates, Ph.D., Retired, Dir. of the Division of Mental Health, Developmental Disabilities and Addictive Disease
Jo Ann Haden-Miller, Cultural & Heritage Marketing, Atlanta Convention & Visitors Bureau 
John Watson, M.S.W., 

Vice Chair,

Retired-Department of Behavioral Health and Developmental Disabilities​